All project types are welcome!
I have over 40,000 hours of documented Technical Project and Program Management (TPPM) experience. Through my teaching and training at TPPM, I have access to a network of expert PPMs across North America (and overseas!). No matter what the size of the project, I will stand behind my commitment to oversee all. My team of experienced TPPMs stands behind all of our agreed services.
Since 2010 I have been an Agile coach, developed and presented hundreds of various Agile workshops and training classes. My workshops range from an introduction to Agile frameworks to various Scrum of Scrum and Scrum@Scale. I have held private and public classes, trained (and co-trained) Scaled Agile and PMI certification workshops with success rates of 95% and up! I developed materials for my workshops, training, and educational classes.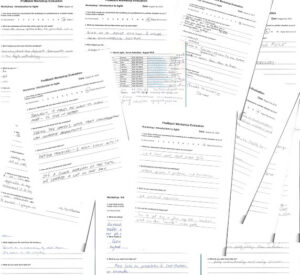 Some of my classes include (but not limited to):
Introduction to Agile for Professionals
Agile Frameworks for Managers
Agile Frameworks for Professional
Agile Leadership at Startups
Introduction to Scrum (combined Scrum for SMs and POs)
Building and Leading Scrum of Scrum
Scaled Agile for Leaders
Managing New Product Development
Agile Product Lifecycle Management
Project Scope and Deliverables Management
Project Schedule Optimization
Project Risk Management
Large-Scale Program Stakeholder Management
Managing International Complex Projects
Hybrid Frameworks for Managers
Other technical workshops and training courses that I have developed include Content Management System, Web Application Development, Building/Managing Customer Relationship Management Systems, etc.
I have helped managers and teams to set and achieve their goals of creating the next generation leadership and Agile organization!
Contact us to assess your current systems and devise a plan to achieve your desired technical and business environment.